Romantic European City Breaks
21
JAN.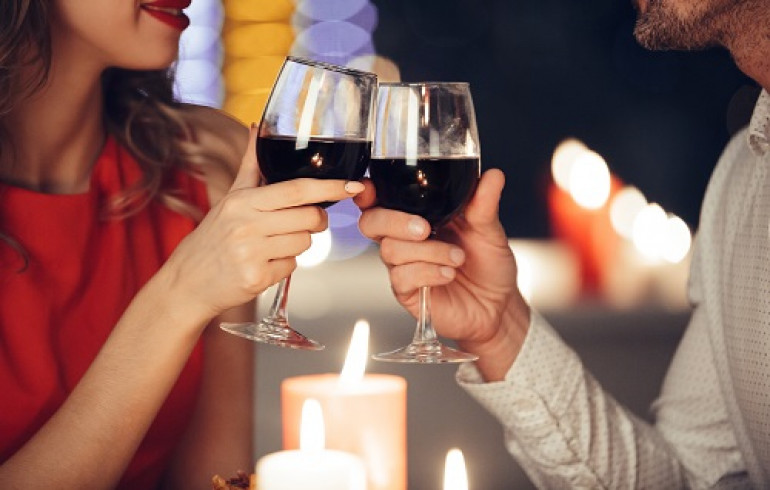 Romantic European City Breaks
With Valentine's Day not far off here are some tips on where to book your romantic city break:
Rome
As one of the most stunning and historical cities in Europe, Rome is a must see for the young romantic couple. With daily direct flights from many of the major UK airports, and a flight time of under 3 hours this makes it the perfect quick getaway with your loved one.
Staying in the centre of the city, set off on foot to take in the Spanish Steps in the Piazza di Spagna, and then follow on to see the magnificent Trevi Fountain. Grab 3 coins and throw them in (legend says it ensures marriage)! Here you will also find an array of designer shops to browse around.
While there why not visit the famous Colosseum and experience what if must have been like to be entering the arena as a gladiator.
If you have time book a guided tour around the city and stop at the Vatican to take in St Peters Basilica, the largest church in the world. Also pay a visit to the Sistine Chapel and view the amazing ceiling painted by Michaelangelo.
Rome has an endless number of restaurants, cafes and bars to enjoy the superb cuisine this Italian city has to offer.
Restaurant tip:
CiPasso Vineria Bistrot – this highly rated and reviewed restaurant is based in the heart of the city.
Order your Euros here for your romantic getaway to Rome
Barcelona
With daily flights from all the major UK airports, and a flight time of only 2 hours from London, why not make Barcelona your next city break.
Depending on the time of year you book your trip to Barcelona, it is one of those cities that boasts a shoreline of fabulous beaches as well as an array of architecture to enjoy.
The number one tourist attraction in Barcelona is La Sagrada Familia by Antonio Gaudi. This unfinished Catholic building has been under construction for over a century and is not due to be completed until approximately 2026.
Shopping and eating more your thing? Las Ramblas is the city's most famous boulevard. Here in this bustling tree lined street you will find a selection of street performers, shops and restaurants to enjoy.
One or both you football fans? A visit to the famous Camp Nou, home of Barcelona FC is another suggestion to do during your stay.
Hotel tips:
H10 Metropolitan – based in the city centre, this 4* modern hotel will give you a taste of luxury without breaking the bank. Prices on average £107 per night
For the ultimate in modern luxury why not treat your partner to a stay in the W Hotel.
Order your Euros here for your romantic getaway to Barcelona
Dubrovnik
Situated on the Southern Adriatic seacoast and referred to as the 'Pearl of the Adriatic', Dubrovnik is fast becoming one of the most popular cities to visit in Europe. (Thanks in no small part to its portrayal as Kings Landing in Game of Thrones).
This ancient walled city is one of the most beautifully preserved medieval places to visit; making it the perfect setting for a weekend of romance.
Circle the city walls and enjoy the views out to sea and over the old town on this mile-long stroll.
Why not take the modern cable car all the way up to the top of Mount Srd and take in the most breathtaking views of the city?
Fancy going on an adventure while you are there why not take a boat trip to one of the surrounding islands of Dubrovnik.
Tips on where to enjoy a drink or two: Buza Bar- based in the Old Town this is one of the most beautiful bars in Dubrovnik. Also known as the 'Hole in the Wall', here you will be able to enjoy a romantic drink or two and take in the spectacular panoramic views of the Adriatic.
Click here to order your Croatian Kuna for your trip to Dubrovnik
read more
GUIDE TO IBIZA
21
JAN.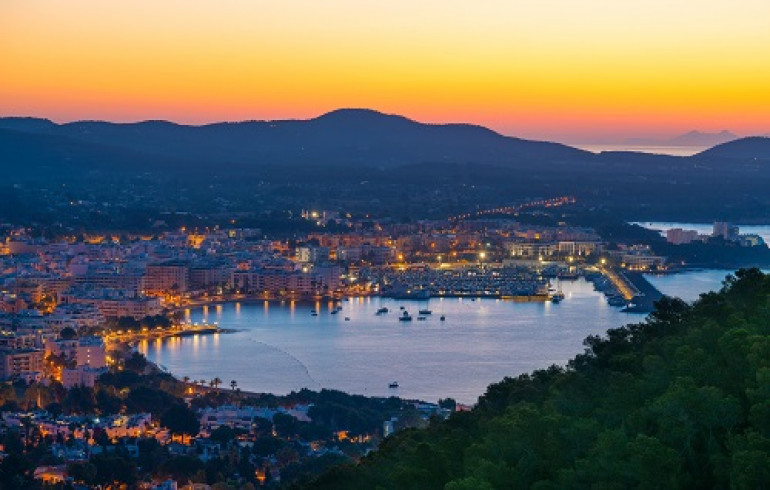 GUIDE TO IBIZA
When you think of this lively Balearic island for most, they will associate it with all night partying! Ibiza has so much more to offer than this.
Here, we look at all this beautiful isle has for its visitors to enjoy.
Nightlife
There is no getting away from Ibiza being one of Europe's premier partying scenes. World famous DJs flock to this island in the height of the season to entertain the ever-growing crowds.
San Antonio is renowned for being the clubbing capital of the island. Here you will find a whole mix of places to sample; from the real laid back to the more hardcore venues you will not be short of nightlife here. For the ultimate sunset viewing on the island be sure to visit Café Mambo. Here you will experience the sunset over this beautiful island while being entertained by superstar DJs with a drink or two.
Over the years Ibiza Town has grown in stature and is proving to be the hotbed of late-night revelry. Close to Ibiza airport, here you will find Pascha and Amnesia. In recent times Ibiza Town has seen the emergence of glitzy, upmarket venues attracting big celebrities to the area. Be prepared to break the budget to make a visit to Lío but the experience is second to none. Another place to note is Heart which fuses gastronomy, music and art all under one roof. Be sure to check these out for the alternative to all night raving!
For those who prefer to party during the day the island has several beach and pool parties to sample. O Beach, Ibiza Rocks, Blue Marlin are all names that most people wish to visit on their trip to Ibiza. For a more laid-back vibe head up to Santa Eulalia where you will find Nikki Beach situated next to the very swanky W Hotel.
Family Friendly
Ibiza is a great option for a short haul family holiday. With its short flight time of two and a half hours from London, if you are travelling with toddlers this makes for a great option to avoid the long travelling time with small children. High season here is between April and October with plenty of scheduled flights with budget airlines to choose from.
With average temperatures reaching low to high twenties, it makes for a more comfortable break when travelling with children.
The island has idyllic beaches to relax on and views to saviour. Suggested resorts to stay in with the family include Santa Eulalia, Cala Tarida, Es Cana, and Portinatx.
Suggested resorts to stay at include Insotel Tarida Beach Sensatori Resort in Cala Tarida, Grand Palladium White Island Resort & Spa in Playa D'En Bossa.
Other things to do
It is highly recommended if you don't mind travelling by boat to venture over to the neighbouring island of Formentera. It takes approx. 40 mins and there are multiple crossings a day making it very accessible. Once in Formentera the popular way to explore the island is by bicycle, although if this is not feasible there are other options.
read more