Guide to mobile data roaming
12
FEB.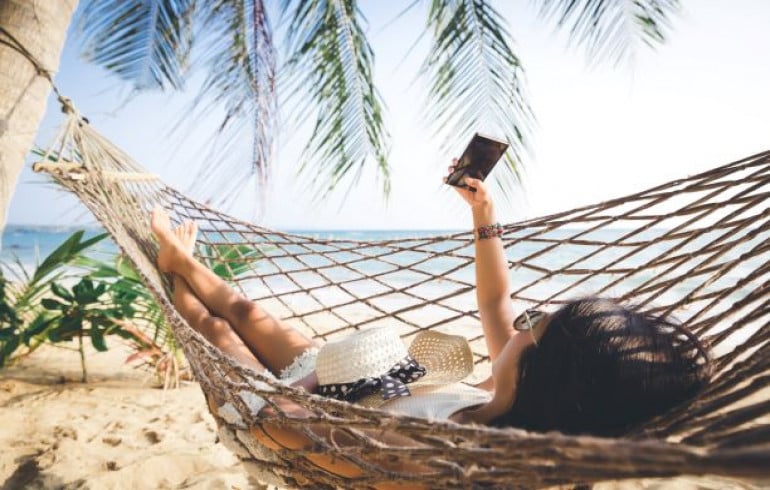 Guide to mobile data roaming
Mobile data has overtaken voice minutes and texts as a deciding factor in mobile contract buying decisions. Jamie Kavanagh, a Contributor at Broadband Genie, tells us why it's essential to understand what you're getting for your money and one of the more complicated elements of a phone contract is data roaming.
What is data roaming and why is it important?
Every time you check an email, use the internet, use Google Maps, order an Uber or browse the web while on the move and not using Wi-Fi, you're using mobile data. When you're in the UK, most of your mobile data use will be included within your contract. But what about you're travelling abroad?
That's where data roaming comes in. Data roaming is the ability to use your phone data when you're travelling, or roaming.
Knowing the data roaming conditions of your mobile contract is essential for anyone planning to travel with their phone. If you're not sure about Wi-Fi or internet access at your destination, the ability to use mobile internet could be essential. Knowing what data is included in your allowance and what is not can help manage data use and prevent bill shock when you get home.
Some mobile contracts have roaming as an included feature. Others charge a daily fee or one-time fee to enable data roaming. Knowing what your contract includes ensures you make informed decisions about data use while travelling.
The cost of data roaming
While the UK is in the transition period after Brexit, the current EU legislation still applies. If you have inclusive data in your contract, that data is usable while travelling anywhere in European Union countries and Norway, Iceland and Liechtenstein at no extra cost. For now.
Travelling outside the EU and potentially within the EU after the transition period is not included in that. Depending on your contract and where you're travelling, you may have to pay for a travel data bolt-on or pay a daily fee to access data. Much depends on your network as each provider sets its own rules and its own fees for accessing data while abroad.
What happens after Brexit is not known. Networks such as Three have already committed to not reintroducing roaming charges even if we leave the EU without a deal.
Best mobile networks for data roaming
Some mobile networks offer some great roaming deals:
· Three's Go Roam (previously Feel at Home) provides free roaming in 71 destinations across the world including the EU, USA and Australia.
· EE's Max Plan roaming is free with 4GEE Max Plans and allows 4G access to 53 countries, including outside the EU.
· O2's Travel Inclusive Zone Bolt Ons are paid extras that provide data roaming in 27 countries outside the EU.
· Vodafone's Global Roaming offers free roaming to 77 countries including some outside the EU.
· Tesco Mobile's Home from Home offers data roaming for pay monthly customers.
Other networks offer variations of these plans at different price points.
It's important to note that free data roaming is not always free. Data use while you're travelling will obviously use your contracted allowance. As long as you stay within that data allowance or buy roaming bolt-ons, you should avoid any extra charges.
Exceeding your allowance will incur costs. Exact costs are set by your network so check on their website before you leave. Voice, SMS and data is expensive when used outside pre-arranged bolt-ons or your included allowance so try to avoid it wherever possible!
Tips for limiting data use when you're abroad
If you want to minimize data use while abroad or want to preserve your data allowance for other things, there are a few tricks you can use:
Turn off all automatic updates on your phone
Some app updates can use a lot of data when downloading. To limit this, update your phone via Wi-Fi before you leave and turn off automatic updates on your phone. Alternatively, switch all phone updates to Wi-Fi only if your accommodation has Wi-Fi.
Use public Wi-Fi hotspots
If you're travelling in built-up areas, you could restrict your internet use to public Wi-Fi hotspots. Just make sure you're using a VPN or other security measure to protect your data while you do it.
Avoid streaming video and online games
Videos can make a journey seem much shorter but can also use a significant amount of mobile data. Download movies or TV shows beforehand and save them to your phone or play offline games or online games in offline mode. Use Airplane Mode on your phone if you're not sure.
Disable data roaming altogether
The easiest way to avoid exceeding your data allowance is to disable mobile data completely. That way, you won't be able to use data at all while you're travelling. Make sure to not enable data hungry apps and you should use virtually zero data on your travels.
read more
Winter blues? Here's where to escape to
22
JAN.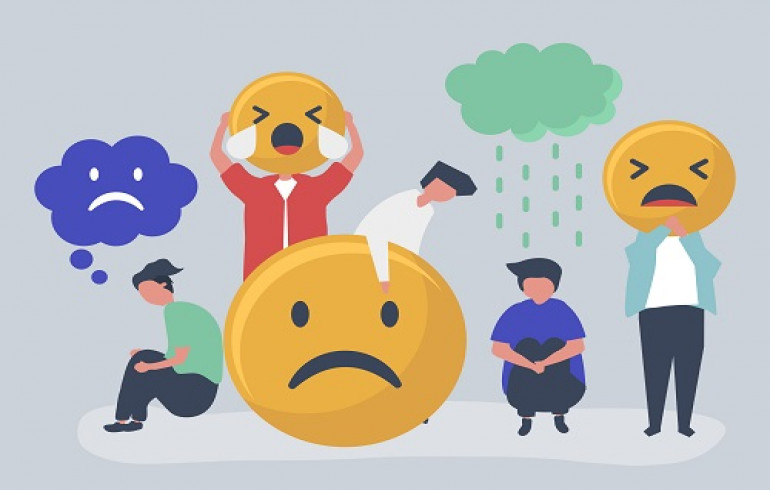 Winter blues? Here's where to escape to
Best short haul option – THE CANARY ISLANDS
With 7 different islands to choose from, this sun-drenched destination makes it the perfect place to take a winter holiday. Its sub-tropical climate means you are set to enjoy temperatures on average of above 20°c even in the months of December, January and February.
The largest of the Canary Islands, Tenerife offers something for all the family. It's ever popular waterparks and numerous beaches combined makes it a winning formula for the perfect winter family holiday.
Recommended areas to stay include Costa Adeje, Los Cristianos and Los Gigantes.
Gran Canaria is the second most popular of the islands and is home to the famous sand dunes of Maspalomas.
Head to the south of the island for an even warmer climate and array of hotels and resorts to pick from.
Fancy staying somewhere a bit different? – why not try the luxury 5-star Lopesan Baobab Resort in Meloneras. This safari themed hotel will be an instant hit with those travelling with children.
Famed for its volcanic backdrop, Lanzarote has always been a popular holiday destination for couples and families alike.
Costa Teguise is a more peaceful option to the main resort of Puerto Del Carmen.
The more upmarket option for families is Playa Blanca, on the Southern tip of the island. Here you can visit the neighbouring island of Fuerteventura, less than an hour away by ferry.
Order your Euros HERE for your winter sun break to The Canary Islands
Best Luxury Option – DUBAI
If glitz and glam teamed with plenty of sunshine is what you're after, then Dubai is your perfect winter destination.
With its skyscrapers, malls and sprawling beaches, Dubai offers something for everyone.
Take a camel ride along Jumeriah beach to take in the spectacular views of the city.
Travelling with the kids and staying on the Palm, Atlantis Aquaventure Water Park is a must during your visit. Alternatively, Wild Wadi Water Park offers the same level of fun!
Dubai is home to the World's tallest building, the Burj Khalifa. Standing at 828m high, here you can experience the ultimate viewing experience on level 124. While on level 122 you can enjoy a dinner at At.mosphere, the World's tallest restaurant.
You will not be short of amazing hotels to stay at in Dubai. With so many on offer you're sure to find a deal that will not break the bank. However, food, drink and shopping can soon add up in this sleek city, so be warned!
Hotel recommendations:
With both the Jumeirah Beach Hotel and Atlantis, The Palm offering complimentary access to both the attached waterparks to these hotels, these are the recommended hotels to stay at if you are travelling as a family. Both also offer children's clubs and plenty of family activities during your stay.
Order your UAE Dirhams HERE for your winter escape to Dubai.
Best affordable long-haul option – MEXICO
If you don't mind travelling a few more hours in the air, then Mexico is well recommended for that winter getaway.
Sun soaked beaches teamed with fun fiestas and vibrant nightlife, this location is sure to provide you with that dream holiday you'll never forget.
The average temperature all year round sits at low to mid 20's making it the perfect place to feel some sun on your back!
Cancun, popular with young couples offers plenty of all-inclusive hotels to enjoy and if you want to venture out of your hotel head down to all the nightlife Cancun provides! A visit to the world-famous Coco Bongos is a must if you have an appetite for a fun filled night out.
Riviera Maya, set south of Cancun is fast becoming the place to visit in Mexico for that relaxing winter break. Spread throughout the Yucatan coast, Riviera Maya encompasses the most the most important historical and archaeological sites of the ancient Mayas. It is also seen as one of the best destinations to head to for snorkelling and diving.
Hotel recommendations:
Grand Riviera Princess hotel is designed for families and kids alike. The family club here provides daily entertainment for the children, allowing the adults to relax. This hotel is, one to consider for your winter family trip.
If its an adult only luxury trip you are in search of, the Platinum Yucatan Princess hotel is proving a popular all-inclusive hotel to book.
Order your Mexican Peso HERE for your long-haul winter getaway.
read more