International Payments Case Studies
18
MAY.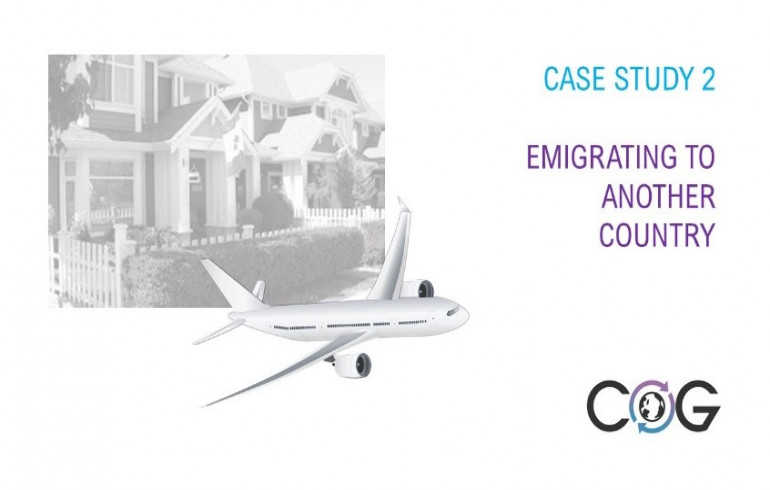 In this case study we look at another scenario dealing with the need for our International Payment service.
As mentioned in our previous article Currency Online Group charges no fees on transactions and is fully FCA regulated, making the service as safe as using your bank's facility. The other big advantage of going with COG is the potential to save £s as you benefit from better exchange rates all while receiving a 5-star service.
CASE STUDY 2 – FAMILY EMIGRATING TO CANADA
£475,000 (GBP – CAD)
The family in question had made the life-changing decision to emigrate to Canada.
They discovered Currency Online Group after using a comparison site. The family initially approached another foreign exchange company but figured it best to gain more than quote on the market and got in touch to see what we could do.
After an initial conversation with our Director of International Payments (Kaya Niedenthal), it soon became apparent that COG could better the rival quote. They acted on this and with guidance from Kaya the client opened an account immediately.
As the move was due to take place in the not too distant future it was decided that a 'spot rate' would best suit the transaction.
('SPOT RATE' is a contracted price for a transaction that is happening immediately or within a couple of days)
The spot rate resulted in the couple making a saving of £19,000. A huge saving as I'm sure you will agree.
As Currency Online Group charge NO FEES on making this transaction this was the total saving passed on to the client.
Once the International Payment was completed, we received this lovely feedback from the customer:
Hi Kaya,
Can I just thank you for such an excellent service. You've gone above and beyond and I'm really impressed with Currency Online Group! I'll certainly be recommending you to a few of my colleagues for International Payments.
Thank you once again for all your help
Best wishes
Sundeep
Yet another satisfied client! Customer service is imperative to Currency Online Group and goes side by side with the company achieving it's underlying philosophy of reducing costs and being able to pass this on directly to the client.
If you would like to find out more how we can help either yourself or your business save money and time on your International Payments please get in touch via:
0208 050 1546
© Currency Online Group