IP's Testimonials
05
MAY.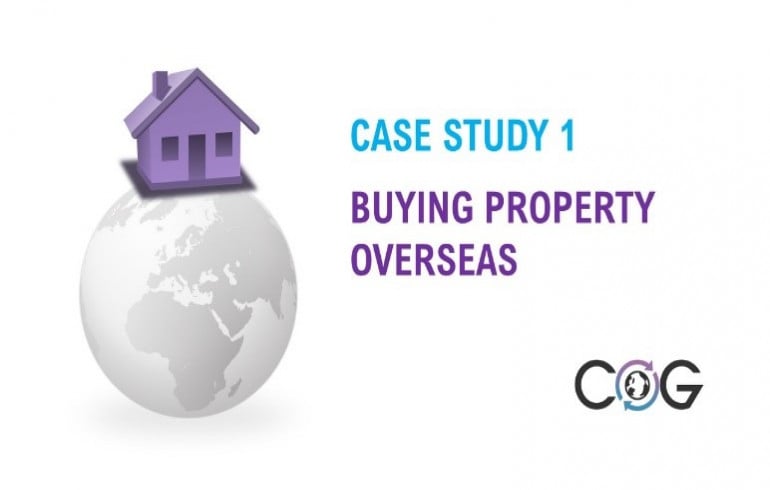 As we live through these unprecedented times, now has never been a more important period to take care of your finances and make sure they go as far as they can.
Here we want to look at some real-life cases where Currency Online Group has assisted clients in achieving just that.
Many clients, both personal and business will often assume the safest and quickest way to transfer money overseas is by utilising their bank's facility.
People maybe surprised to find there are other companies out there that are fully FCA regulated (as with banks) and can offer better rates accompanied by lower, or in Currency Online Group's case, no fees to make the transaction.
The result for the customer - BIGGER SAVING.
CASE STUDY 1 – COUPLE PURCHASING A RETIREMENT PROPERTY IN LANZAROTE
£241,000 (GBP – EUR)
The couple in question were looking to buy a retirement property in Lanzarote for the above purchase price.
They approached Currency Online Group after using the company's foreign currency cash home delivery service. On visiting the website, they learned that we specialise not only in currency but also International Payments.
After an initial conversation with our Director of International Payments (Kaya Niedenthal), the clients were impressed by the all-round service we could offer as well as the saving that could potentially be made. They acted on this and with guidance from Kaya the client opened an account in advance of making their property purchase.
As the purchase was due to take place imminently it was decided that a 'spot rate' would best suit the transaction.
('SPOT RATE' is a contracted price for a transaction that is happening immediately or within a couple of days)
The spot rate resulted in the couple making a saving of - £9,640 compared to using their bank.
As Currency Online Group charge NO FEES on making this transaction this was the total saving passed on to the client.
Once the International Payment was completed, we received this lovely feedback from the customer:
Dear Kaya,
We just want to let you know the funds were transferred into our Spanish bank account this morning, just as you said they would be!
We write to thank you most sincerely for your time and patience as well as your sterling, efficient and professionalism in assisting us transfer money abroad - you made each step of the process so much easier. Because of our experiences with you, we have since recommended Currency Online Group to many of our friends and neighbours and look forward to using the firm in the future.
With our thanks and best wishes to you,
Maurice and Susan
Customer service is key to us as well as us achieving our underlying philosophy of reducing costs and passing this directly on to the client.
If you would like to find out more how we can help either yourself or your business save money and time on your International Payments please get in touch via:
0208 050 1546
© Currency Online Group