FASHION AND TEXTILE INDUSTRY – HOW TO MANAGE CURRENCY EXCHANGE
24
AUG.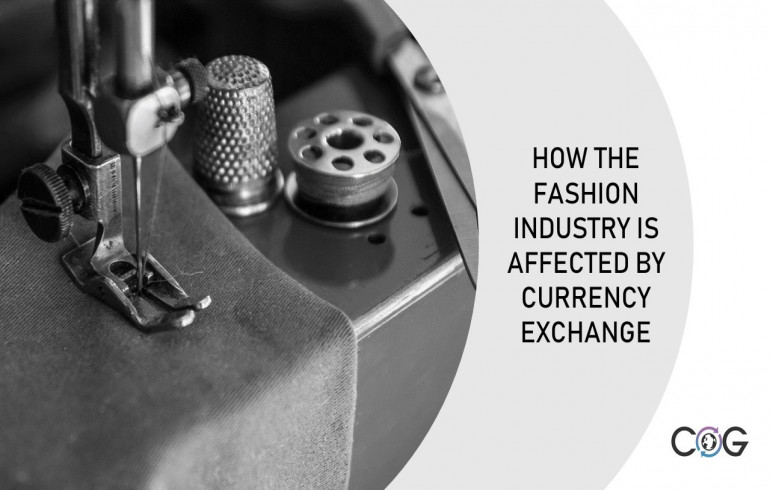 FASHION AND TEXTILE INDUSTRY – HOW TO MANAGE CURRENCY EXCHANGE
Reducing costs on international payment in the fashion and textile industry
Fashion is a global industry that is fast-paced and dominated by ever-changing trends and consumers, making it one of the most, if not the most competitive out there.
With Brexit due to take place at the end of 2020, there will be changes in the rules around import/export across the globe. This, in turn, means your currency exchange partner will be key in ensuring you are mitigating FX risk and keeping costs as low as possible.
How the fashion industry is affected by currency exchange?
The fashion industry works at least one season ahead making it more difficult to deal with currency fluctuations, set pricing and work out profit models. As well as this the industry is calling for more sustainability and better working conditions in some areas of the sector, putting pressure on those businesses as to where they source their materials and manufacturing, in turn potentially increasing costs.
With a vast number of fashion businesses sourcing suppliers and labour from the international market, changes in the currency market can be crucial to the profits of a company.
The likelihood is that you will be paying suppliers from various countries at different times of the year so to ensure you are getting the most from your money it is imperative that you have a currency expert on hand to help deal with fluctuations and changes in the foreign exchange market.
What can Currency Online Group do to help you mitigate FX risk?
Here at Currency Online Group we are able to provide you with an international payments account where you have complete control and 24/7 access over any overseas transaction your company needs to make.
Alternatively, one of our currency experts can assist you in monitoring and discussing ways of how to limit risk in the foreign exchange market.
If you need to make regular or recurring international payments, we can offer bespoke solutions such as a forward contract, which allows you to lock in a prevailing exchange rate for up to 2 years. (A deposit may be required for this service.)
As another option you may know the rate that you wish to achieve and are therefore able to do a market order, setting the desired rate for your international payment. Your currency expert will then trade at the rate should the market hit that point.
Currency Online Group already works with many companies within the fashion industry and provides great rates, no transfer fees, reducing currency exchange costs and maximising profit.
Want to know more or have a chat about how Currency Online Group can help your fashion empire then please contact our Director of International Payments Kaya Niedenthal to discuss things further or get a no obligation quote.
0208 050 1546
© Currency Online Group
19th August 2020