REASONS FOR INTERNATIONAL PAYMENTS
21
APR.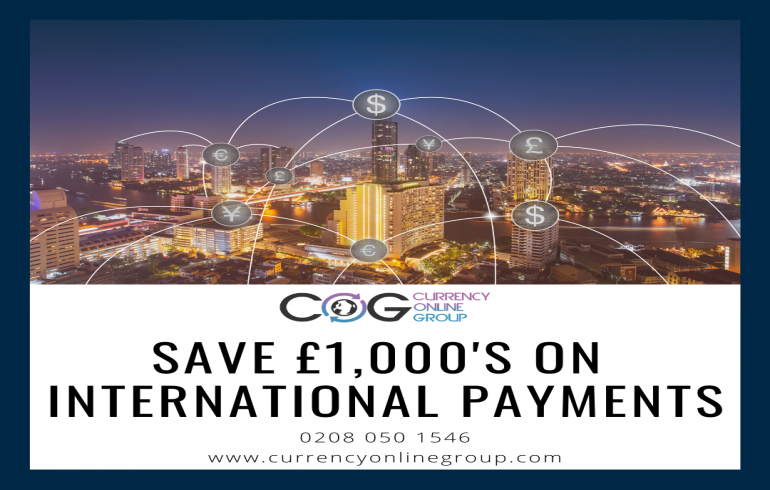 What are International Payments?
An international money payments is a safe and secure way to make an international payment, that is often more cost-effective and faster than using your bank.
Exchange rates offered by money payments companies such as Currency Online Group (COG), are bank-beating and typically result in the payments being better value for money. Here at COG we also charge no fees making it an even more attractive prospect.
International payments can be used as a one-off facility or for regular payments to be made anywhere across the World.
Reasons for using International Payments
PAYING INTERNATIONAL SUPPLIERS
If you have a business that deals with overseas suppliers then here at Currency Online Group we can provide you with a service specifically tailored for your company's requirements. With up to date market data and insight this will allow you to mitigate the risk of currency fluctuations and get you the best deal for your money.
BUYING/SELLING PROPERTY ABROAD
With a lot more of the population looking at climates new for either retirement plans, as an invest, or simply as a second home to enjoy, buying and selling property overseas is becoming increasingly sought after. As with buying property within the UK we are all looking to make our money go as far as possible therefore it is even more imperative to make sure you seek to get the best exchange rate and lowest fees possible when dealing with a transaction involving currency. These settlements often involve vast sums of money and here at COG we are ready to team up with our clients to ensure that you save the most amount of money possible.
MAKING OVERSEAS MORTGAGE PAYMENTS
If you are lucky enough to have purchased a property overseas you may have a mortgage on this. It is likely you will be required to make monthly payments in a different currency and therefore involves the risk that these payments will fluctuate due to exchange rate movements. Our experts at COG can guide you through how best to manage this. In addition, your account manager can set things up so that the payments can be made on your behalf at the regular intervals needed, resulting in no single transaction being missed.
PAYING FOR A DESTINATION WEDDING
There is a growing trend of the number of couples choosing to travel abroad in favour of getting married in the UK. Not only is this proving a cheaper option but it also has the added advantage of the guaranteed sunshine and an exotic backdrop!
With currency costs in mind it is still vital that you achieve the best deal possible. It is likely in most cases that your ceremony will be booked several months in advance and therefore you will have the option at COG to arrange a 'market order'. This means you can discuss with your assigned broker the rate you hope to achieve and if this is reached the deal will be booked on your behalf.
SENDING MONEY TO FAMILY OR FRIENDS OVERSEAS
Many people with friends and family living abroad will need the facility to send funds to them. This can be sent either as a gift or to pay for international travel or studies overseas. Registering for an international payment account allows you to access live rates at all times, ensuring you are achieving the best conversion for your loved ones abroad.
INTERESTED IN COG ASSISTING YOU WITH YOUR INTERNATIONAL PAYMENTS?
Here at COG we are on hand and ready to help. There are 2 options in how to proceed. If you wish to discuss things further with an account manager directly or secure a quote then please call: 0208 050 1546
Alternatively, you can go directly to our website here and register for an online account and get going straight away. Any problems please call the number above.
read more
Guide to mobile data roaming
12
FEB.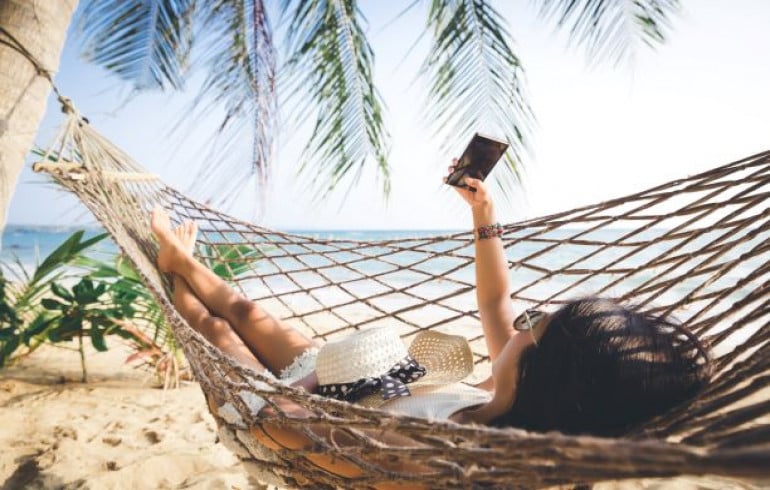 Guide to mobile data roaming
Mobile data has overtaken voice minutes and texts as a deciding factor in mobile contract buying decisions. Jamie Kavanagh, a Contributor at Broadband Genie, tells us why it's essential to understand what you're getting for your money and one of the more complicated elements of a phone contract is data roaming.
What is data roaming and why is it important?
Every time you check an email, use the internet, use Google Maps, order an Uber or browse the web while on the move and not using Wi-Fi, you're using mobile data. When you're in the UK, most of your mobile data use will be included within your contract. But what about you're travelling abroad?
That's where data roaming comes in. Data roaming is the ability to use your phone data when you're travelling, or roaming.
Knowing the data roaming conditions of your mobile contract is essential for anyone planning to travel with their phone. If you're not sure about Wi-Fi or internet access at your destination, the ability to use mobile internet could be essential. Knowing what data is included in your allowance and what is not can help manage data use and prevent bill shock when you get home.
Some mobile contracts have roaming as an included feature. Others charge a daily fee or one-time fee to enable data roaming. Knowing what your contract includes ensures you make informed decisions about data use while travelling.
The cost of data roaming
While the UK is in the transition period after Brexit, the current EU legislation still applies. If you have inclusive data in your contract, that data is usable while travelling anywhere in European Union countries and Norway, Iceland and Liechtenstein at no extra cost. For now.
Travelling outside the EU and potentially within the EU after the transition period is not included in that. Depending on your contract and where you're travelling, you may have to pay for a travel data bolt-on or pay a daily fee to access data. Much depends on your network as each provider sets its own rules and its own fees for accessing data while abroad.
What happens after Brexit is not known. Networks such as Three have already committed to not reintroducing roaming charges even if we leave the EU without a deal.
Best mobile networks for data roaming
Some mobile networks offer some great roaming deals:
· Three's Go Roam (previously Feel at Home) provides free roaming in 71 destinations across the world including the EU, USA and Australia.
· EE's Max Plan roaming is free with 4GEE Max Plans and allows 4G access to 53 countries, including outside the EU.
· O2's Travel Inclusive Zone Bolt Ons are paid extras that provide data roaming in 27 countries outside the EU.
· Vodafone's Global Roaming offers free roaming to 77 countries including some outside the EU.
· Tesco Mobile's Home from Home offers data roaming for pay monthly customers.
Other networks offer variations of these plans at different price points.
It's important to note that free data roaming is not always free. Data use while you're travelling will obviously use your contracted allowance. As long as you stay within that data allowance or buy roaming bolt-ons, you should avoid any extra charges.
Exceeding your allowance will incur costs. Exact costs are set by your network so check on their website before you leave. Voice, SMS and data is expensive when used outside pre-arranged bolt-ons or your included allowance so try to avoid it wherever possible!
Tips for limiting data use when you're abroad
If you want to minimize data use while abroad or want to preserve your data allowance for other things, there are a few tricks you can use:
Turn off all automatic updates on your phone
Some app updates can use a lot of data when downloading. To limit this, update your phone via Wi-Fi before you leave and turn off automatic updates on your phone. Alternatively, switch all phone updates to Wi-Fi only if your accommodation has Wi-Fi.
Use public Wi-Fi hotspots
If you're travelling in built-up areas, you could restrict your internet use to public Wi-Fi hotspots. Just make sure you're using a VPN or other security measure to protect your data while you do it.
Avoid streaming video and online games
Videos can make a journey seem much shorter but can also use a significant amount of mobile data. Download movies or TV shows beforehand and save them to your phone or play offline games or online games in offline mode. Use Airplane Mode on your phone if you're not sure.
Disable data roaming altogether
The easiest way to avoid exceeding your data allowance is to disable mobile data completely. That way, you won't be able to use data at all while you're travelling. Make sure to not enable data hungry apps and you should use virtually zero data on your travels.
read more