500 Euro Notes: Problem Solved.
13
OCT.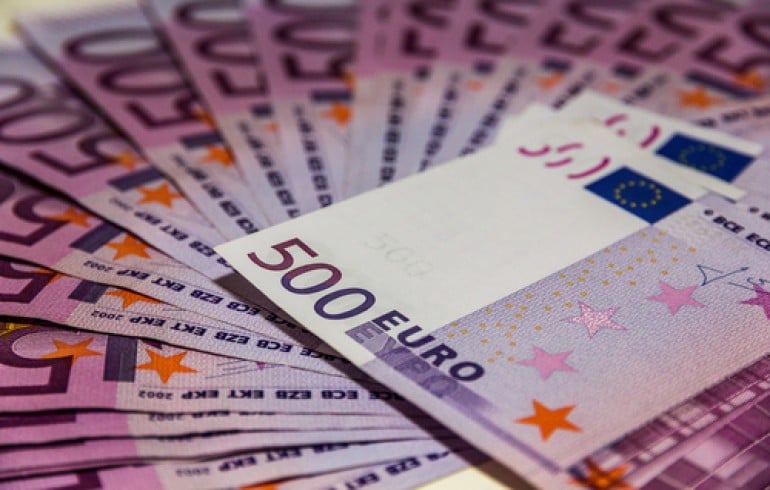 As you may have heard over the last few years, the 500 Euro note has become something of a problem for those concerned in the Forex industry. With huge fears about how it is being used and abused in terms of criminal activity around Europe, the European Central Bank (ECB) announced last year that they will no longer be producing the note. By the end of 2018, it will be out of circulation altogether.
Recently a story broke that a toilet in a Bank in Geneva was blocked by a bundle of these 500 notes being ripped up and flushed down. The Swiss Police had absolutely no idea why, but it's pretty clear that a lot of suspicion still surrounds these huge notes! With the notes being favoured by terrorist organisations, drug lords, and tax evaders around Europe due to their ability to move huge amounts of cash in easily portable packages, it is a wonder these notes were allowed in the first place!
Despite the fact the ECB has said that the 500 notes are still in circulation until 2018, here at CurrencyOnlineGroup, we have decided to stop taking them. A lot of our customers using our Buy Back service have asked about these notes, but there is no benefit to us taking them anymore.
We would strongly advise that anyone going abroad who happens to come across these notes, to get them changed into smaller denominations as soon as possible. European banks will still accept them and change into smaller. Even the 200 notes are still fine for us to take, and using our Buy Back by Post service you will still receive fantastic rates for these from us.
Holiday makers should never have to worry about or see these notes anyway, and if you are buying currency from us using our Home Delivery service, you can rest assured we won't be giving you any!
If you have a cash transaction abroad and are selling a car, boat or property etc, then again, try to avoid accepting the 500's, or even better set up a bank to bank overseas transfer. We can help set any International Payment up for you at unbeatable rates.
read more
COG proudly supports Love Support Unite Foundation
28
SEP.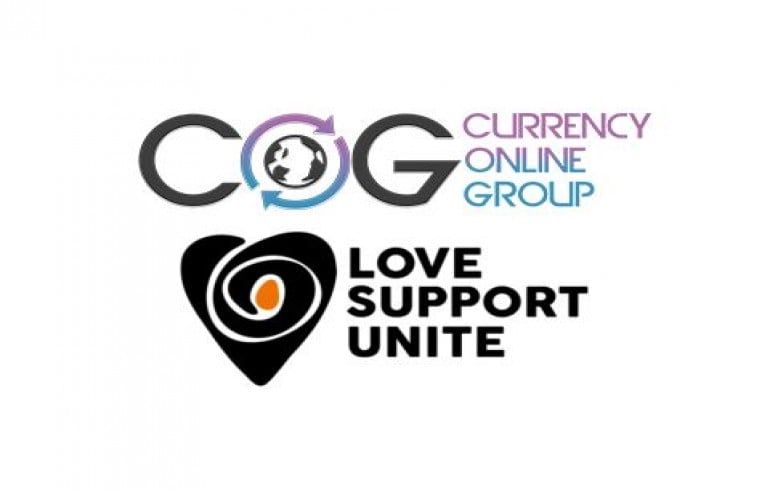 Currency Online Group is proudly helping to raise money for an incredible charity called Love Support Unite and their sustainable farming relief program.
Customers of COG can help this fantastic organisation through our optional donation box on our website, you can donate from as little as £1 up to £10 when placing your order. All donations will go to the charity to help lift families out of the cycle of poverty and will help positively impact communities in Malawi. For example, £500 will help provide food security for a whole family for LIFE! We aim to help as many families as possible, with the kind donations from COG customers.
To find out more about the sustainable farming relief program see the link below: 
http://lovesupportunite.org/sustainable-family-futures/
Example of the donation option:

Love Support Unite (LSU) was started in 2014 by Alice and Nina Pulford, following their experience of working with Tilinanu Orphanage in Malawi, a refuge provided by the Mkwandaire family for the most vulnerable children in the community. The 34 girls have lived there ever since and are fast becoming caring, clever and charismatic members of the community.
LSU works to lift communities out of the cycle of poverty and into a cycle of sustainability, by integrating education, enterprise, nutrition and health through integrated community-based projects, that use sustainable infrastructure and resources. These projects help to create self-sufficiency, and therefore food security, in turn breaking the reliance on aid throughout Malawi. The model incorporates the United Nations Global Goals for Sustainable Development.
LSU has given more than 8'000 people sustainable resources and learning opportunities through 8 projects that have expanded across 8 areas surrounding Lilongwe; including a Medical Outreach, Adult Literacy classes, a Mother-Baby Wellbeing course, Tilinanu Vocational Centre, and Sustainable Famine Relief.
Director James Colvin is also proudly a trustee of LSU and has seen first-hand how the charity positively impacts the lives of many people in communities in Malawi. James will be visiting the projects and communities in Malawi this October and will share updates with COG customers.
To find out more about LSU or to make a donation please go to: http://lovesupportunite.org/
read more