IP's Testimonials
05
MAY.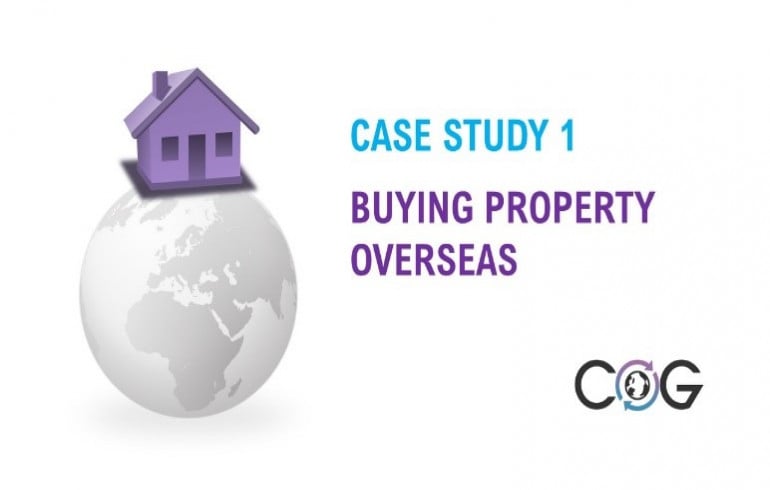 As we live through these unprecedented times, now has never been a more important period to take care of your finances and make sure they go as far as they can.
Here we want to look at some real-life cases where Currency Online Group has assisted clients in achieving just that.
Many clients, both personal and business will often assume the safest and quickest way to transfer money overseas is by utilising their bank's facility.
People maybe surprised to find there are other companies out there that are fully FCA regulated (as with banks) and can offer better rates accompanied by lower, or in Currency Online Group's case, no fees to make the transaction.
The result for the customer - BIGGER SAVING.
CASE STUDY 1 – COUPLE PURCHASING A RETIREMENT PROPERTY IN LANZAROTE
£241,000 (GBP – EUR)
The couple in question were looking to buy a retirement property in Lanzarote for the above purchase price.
They approached Currency Online Group after using the company's foreign currency cash home delivery service. On visiting the website, they learned that we specialise not only in currency but also International Payments.
After an initial conversation with our Director of International Payments (Kaya Niedenthal), the clients were impressed by the all-round service we could offer as well as the saving that could potentially be made. They acted on this and with guidance from Kaya the client opened an account in advance of making their property purchase.
As the purchase was due to take place imminently it was decided that a 'spot rate' would best suit the transaction.
('SPOT RATE' is a contracted price for a transaction that is happening immediately or within a couple of days)
The spot rate resulted in the couple making a saving of - £9,640 compared to using their bank.
As Currency Online Group charge NO FEES on making this transaction this was the total saving passed on to the client.
Once the International Payment was completed, we received this lovely feedback from the customer:
Dear Kaya,
We just want to let you know the funds were transferred into our Spanish bank account this morning, just as you said they would be!
We write to thank you most sincerely for your time and patience as well as your sterling, efficient and professionalism in assisting us transfer money abroad - you made each step of the process so much easier. Because of our experiences with you, we have since recommended Currency Online Group to many of our friends and neighbours and look forward to using the firm in the future.
With our thanks and best wishes to you,
Maurice and Susan
Customer service is key to us as well as us achieving our underlying philosophy of reducing costs and passing this directly on to the client.
If you would like to find out more how we can help either yourself or your business save money and time on your International Payments please get in touch via:
0208 050 1546
© Currency Online Group
read more
REASONS FOR INTERNATIONAL PAYMENTS
21
APR.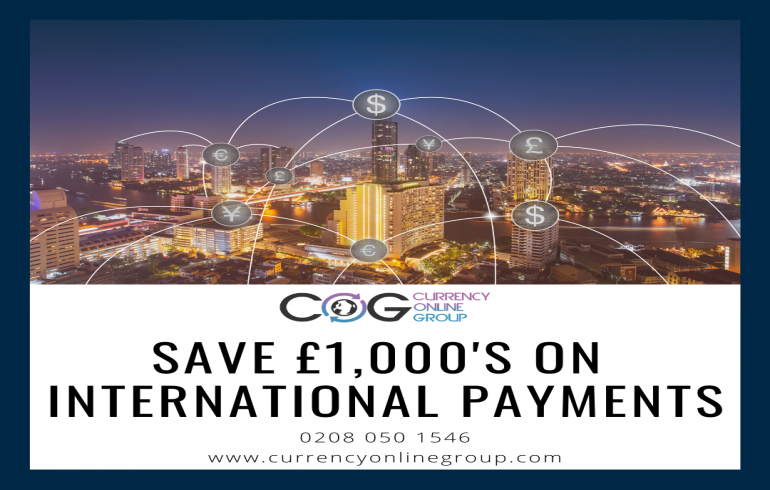 What are International Payments?
An international money payments is a safe and secure way to make an international payment, that is often more cost-effective and faster than using your bank.
Exchange rates offered by money payments companies such as Currency Online Group (COG), are bank-beating and typically result in the payments being better value for money. Here at COG we also charge no fees making it an even more attractive prospect.
International payments can be used as a one-off facility or for regular payments to be made anywhere across the World.
Reasons for using International Payments
PAYING INTERNATIONAL SUPPLIERS
If you have a business that deals with overseas suppliers then here at Currency Online Group we can provide you with a service specifically tailored for your company's requirements. With up to date market data and insight this will allow you to mitigate the risk of currency fluctuations and get you the best deal for your money.
BUYING/SELLING PROPERTY ABROAD
With a lot more of the population looking at climates new for either retirement plans, as an invest, or simply as a second home to enjoy, buying and selling property overseas is becoming increasingly sought after. As with buying property within the UK we are all looking to make our money go as far as possible therefore it is even more imperative to make sure you seek to get the best exchange rate and lowest fees possible when dealing with a transaction involving currency. These settlements often involve vast sums of money and here at COG we are ready to team up with our clients to ensure that you save the most amount of money possible.
MAKING OVERSEAS MORTGAGE PAYMENTS
If you are lucky enough to have purchased a property overseas you may have a mortgage on this. It is likely you will be required to make monthly payments in a different currency and therefore involves the risk that these payments will fluctuate due to exchange rate movements. Our experts at COG can guide you through how best to manage this. In addition, your account manager can set things up so that the payments can be made on your behalf at the regular intervals needed, resulting in no single transaction being missed.
PAYING FOR A DESTINATION WEDDING
There is a growing trend of the number of couples choosing to travel abroad in favour of getting married in the UK. Not only is this proving a cheaper option but it also has the added advantage of the guaranteed sunshine and an exotic backdrop!
With currency costs in mind it is still vital that you achieve the best deal possible. It is likely in most cases that your ceremony will be booked several months in advance and therefore you will have the option at COG to arrange a 'market order'. This means you can discuss with your assigned broker the rate you hope to achieve and if this is reached the deal will be booked on your behalf.
SENDING MONEY TO FAMILY OR FRIENDS OVERSEAS
Many people with friends and family living abroad will need the facility to send funds to them. This can be sent either as a gift or to pay for international travel or studies overseas. Registering for an international payment account allows you to access live rates at all times, ensuring you are achieving the best conversion for your loved ones abroad.
INTERESTED IN COG ASSISTING YOU WITH YOUR INTERNATIONAL PAYMENTS?
Here at COG we are on hand and ready to help. There are 2 options in how to proceed. If you wish to discuss things further with an account manager directly or secure a quote then please call: 0208 050 1546
Alternatively, you can go directly to our website here and register for an online account and get going straight away. Any problems please call the number above.
read more