How to sell unwanted currency back?
04
DEC.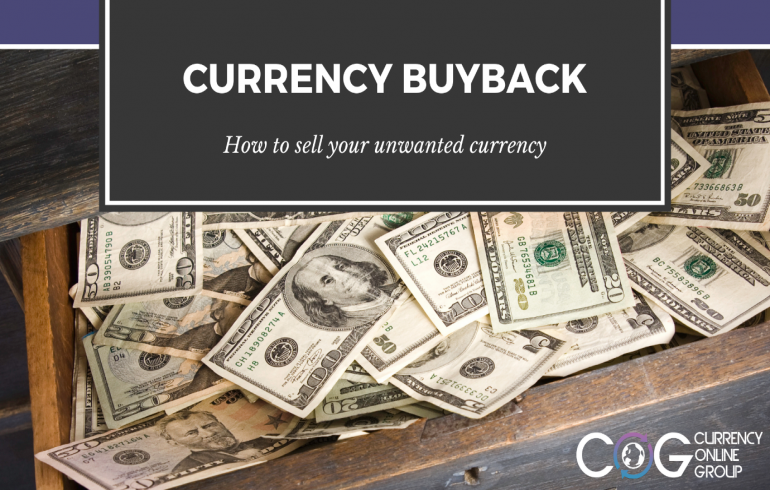 How to sell unwanted currency back?
2020 has seen an unprecedented number of travel-plans and holidays cancelled. In turn many holidaymakers may now find themselves with unwanted currency as a result of this. For some this could present the dilemma of whether to convert the currency back to pounds or hang on to the travel money until a later date.
In an article written last month for the Daily Express our CEO Paul Brewer discussed the potential risks around not selling the currency back, with future economic factors causing a change in the exchange rate.
Mr Brewer warned: "Even if you do plan to use the travel money in the future, the changing exchange rate means you could be losing out if the value of the currency falls dramatically."
What are the options when it comes to selling currency back?
For some travellers they may only be aware of the more conventional choices such as the post office or other bureau de changes based on the high street, when it comes to converting back left-over currency. While these currency buyback services are seen as the most convenient option, the currency rates are often inferior to alternatives out there in the market. Switching to an online provider such as Currency Online Group could save you up to 10% on your unused travel money.
Below is an example illustration:
Currency Online Group Buyback Service vs High St
Illustration based on live rates @ 10:30am on 4th December 2020
*Includes the cost of insured Royal Mail Special Delivery Postage
How do I place a currency buyback order?
ü Fill out the form via the link below and click the 'place order' button
www.currencyonlinegroup.com/currencybuyback
ü Print the order form to place in with the currency you are sending back. If you are unable to print the order then a cover letter detailing the order number and currency amounts, will suffice
ü Use Royal Mail Special Delivery and one of their free 'Special Delivery' tamper-proof envelopes and post to the address shown on the screen
ü Currency Online Group will transfer the funds to your bank account within 3 days of us confirming receipt of your order.
Things to note regarding the currency buyback service:
· Currency Online Group do not accept coins as part of the currency buyback service
· Each Royal Mail Special Delivery package is insured for up to £2,500, so a larger order will need to be sent in multiple packages