Holiday Travel Checklist - Everything you need for your trip
31
MAY.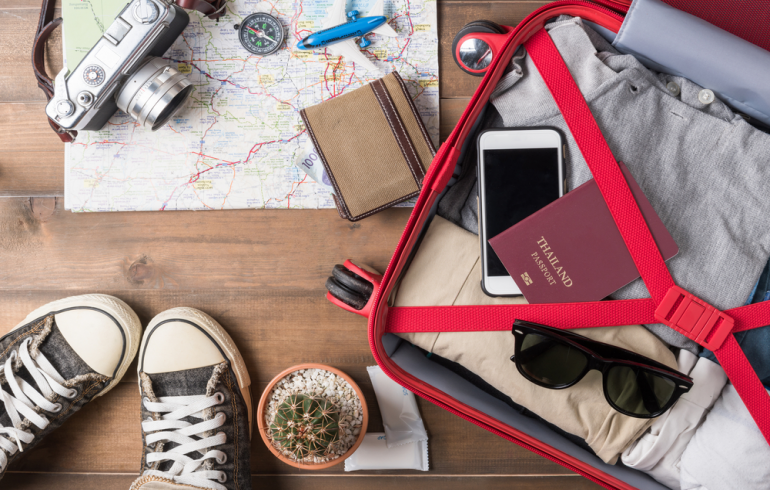 When you're going on holiday, it's easy to forget something or misplace it just before you're about to leave for the airport.

It's always a good idea to run through a holiday checklist a few days before you leave to make sure you have everything you need.
We've got the run down on the most common and important items for any holiday:
Essentials
Passport
Travel insurance – details/documents
European Health Insurance Cards (EHIC)
Car Hire details documents
Visas
Booking confirmations and tickets - Hotels, Excursions, Car hire. hard copies of documents stored on your phone in case it's lost.
Travel currency - Good idea to have a back up currency card with money loaded on just in case
Regular medication, prescriptions, inspect repellent, anti-histamine, travel sickness
Toiletries – Sun cream, lip balm, after sun, shampoo, shower gel, toothbrush, toothpaste, moisturiser, razor, roll on deodorant, paracetamol
For Toddler/babies
Stroller
baby food
clothing
nappies
wet wipes
formula milk
snacks
activity books
high factor sun cream
Electronics,
Mobile phone
tablet
plug adaptors
power strip
e-book reader
chargers
camera
headphones
Entertainment
Family games
books
pack of cards
Beach holidays
Flip flops or sandals
2 swimsuits
inflatables
sunglasses
sun hats
sun cream
Skiing
Ski hire details
ski clothes
ski equipment (or rent them there)
walking boots
sunglasses
sun cream
lip balm
after sun
small rucksack
muscle pain relief
Camping
Tent
sleeping bags
portable stove
camping chairs
warm sleepwear
torches
pillows
waterproofs
utensils
cutlery
washing up bowl and liquid
tea towel
matches
wet wipes
Clothes - General
Sweatshirt/light jacket for cool evenings
Trousers (chinos can be dressed up or down)
Comfortable everyday shoes
Sun hat
Shorts
Day tops – tshirts, casual shirts
Evening outfits – non crease dresses or shirts
Swimwear
Underwear – 7 days worth, easily foldable so no need to avoid packing these)
Socks x 3 – thick walking socks, and 2 regular
Nightwear – pyjamas or usual sleep wear